Green Family Veganuary 2022

JOIN THE GREEN FAMILY'S VEGANUARY 2022!
Welcome the new year by joining our Veganuary 31-day challenge!
Veganuary is a non-profit organization that is inspiring people to try vegan during January and beyond with the aim of improving one's health, protecting the planet, and creating a more compassionate world. To support this awesome movement, we're creating one for our community and everyone's invited! 
With our version of the challenge, you'll be encouraged to #TryVegan by eating a plant-based meal 1x a day. That's 31 meals in total for a whole month as your baby-steps towards becoming more plant-based!
PLEDGE NOW, WIN PRIZES, & GET ACCESS TO OUR AWESOME GREEN CLASSES!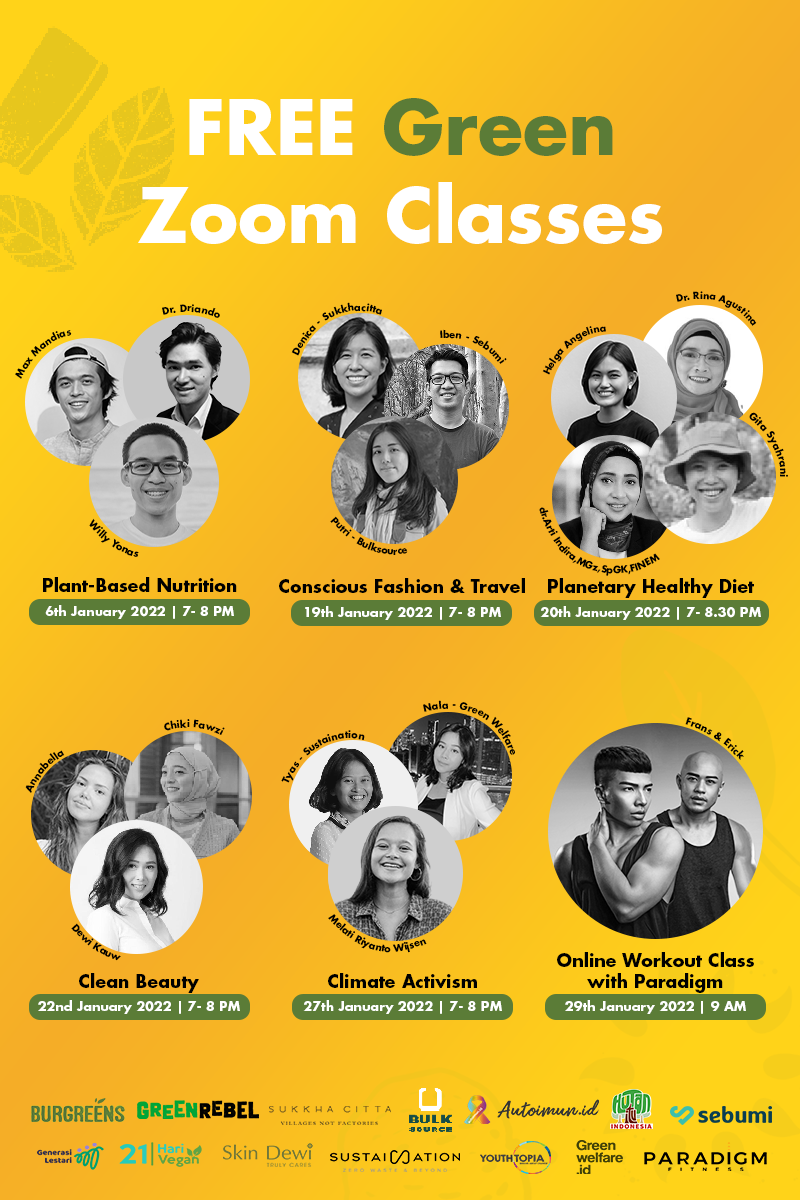 HOW TO JOIN
1. Register by clicking PLEDGE NOW!
2. Enjoy at least 1x vegan meal per day. It can be your breakfast, lunch or dinner. 
3. Document your meals as much as you can on Instagram Story/Feed, and share on your IG account with hashtags #Veganuary & #OneVeganMealADay, tagging @burgreens @greenrebelfoods. Make sure your Instagram profile is public so we can see you!
4. Don't forget to tag @marcklok Instagram account on your IG story or post if you want to win a meet and greet with Marc Klok.
5. Save your vegan posts on your IG Highlights with Veganuary as the title.
6. Once you join, you will get to join our WhatsApp support group and receive awesome step-by-step vegan contents by 21HariVeg daily for 21 days. 
7. We'll be giving out awesome prizes to Veganuary winners from the Green Family and our Veganuary Partners! Click on the PLEDGE NOW button to see the prizes.