Chick'n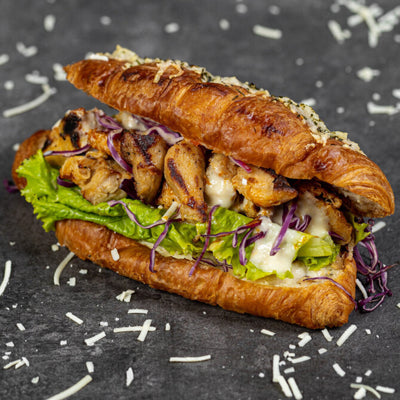 Grilled Chick'n
Our original chick'n made plain for your own creativity and creation.
Bites like chicken, made to complement any chicken recipe!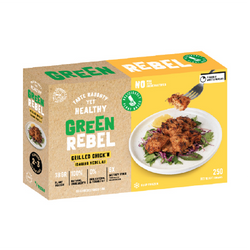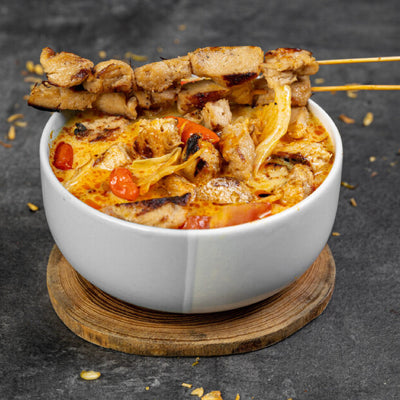 Chick'n Satay Taichan
Jakarta-style spicy satay that's a big favorite among local street fares.
Our Chick'n Satay Taichan comes along with garlic chili sauce and best enjoyed with a dash of lime juice.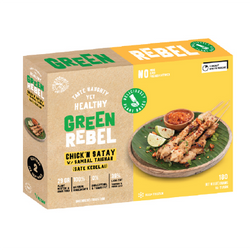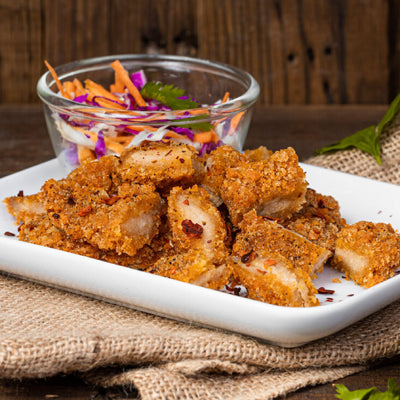 Chick'n Katsu
Delicious savoury chick'n taste & texture inside, yet crispy outside!
Made with 100% natural ingredients
from plants to create a crispy katsu experience for you.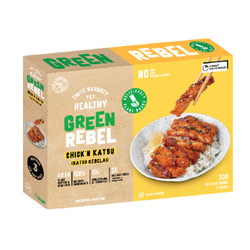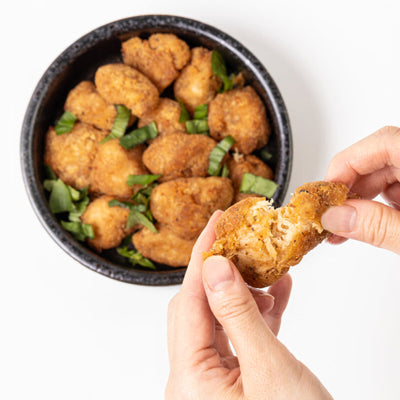 Chick'n Karage
Want to know what makes our Karaage taste so good?
It's the secret spices in the marinade and light crispy coating!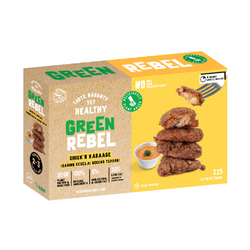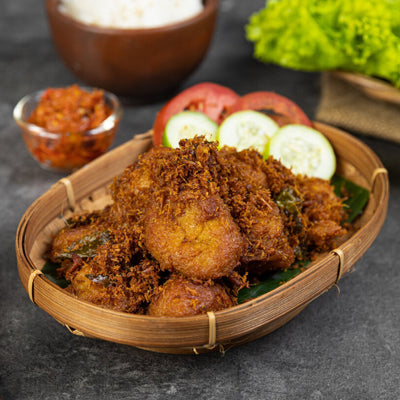 Galangal Spiced Chick'n
Indonesian-style marinated fried chicken, perfectly golden and full of flavor.
Galangal Spiced Fried Chick'n also comes with serundeng, of course, because it ain't Ayam Goreng Kuning without it!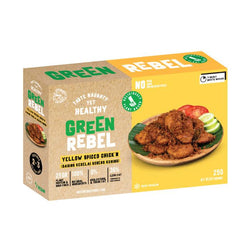 Green Curry Chick'n
We'll take you on a trip to Thailand with this creamy, spicy, and sweet green curry chick'n!
Add your favorite veggies and rice to make it a quick wholesome meal.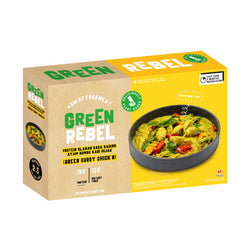 Beefless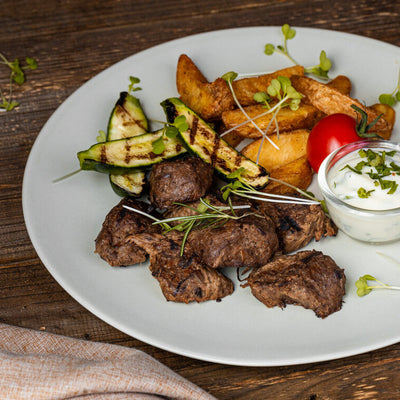 Beefless Chunks
Made plain yet tasty with umami smoky flavor yet bites like beef.
Perfect for any beef-based dishes!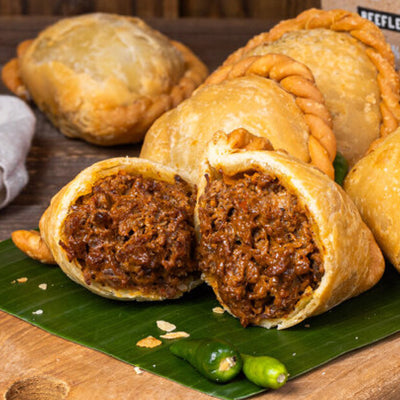 Beefless Rendang
Your traditional Indonesian rendang, just meatless this time!
Dry-style curry simmered in aromatic coconut milk and spices.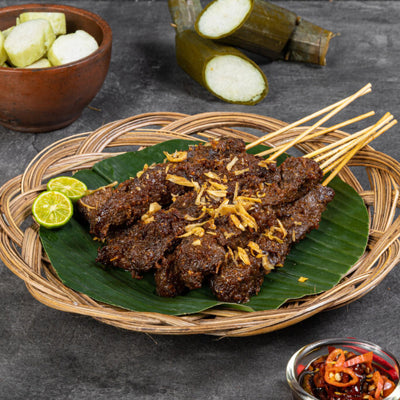 Maranggi Beefless Satay
Marinated beef satay, originating from West Java.
Sweet, tart, and spicy with a distinct coriander aroma. Perfectly caramelizes when grilled.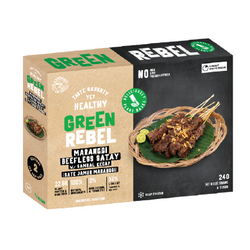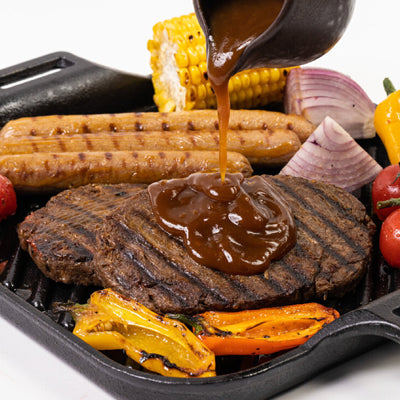 Beefless Steak
The 1st whole-cut, plant-based steak in Asia!
Made with shiitake mushroom and contains 100% natural ingredients from plants.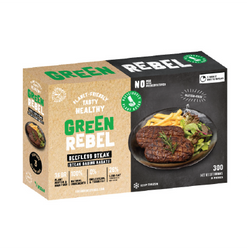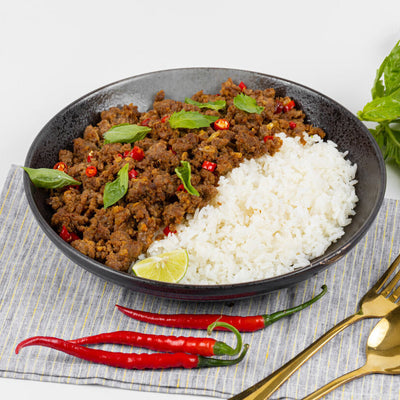 Plant Mince
Simply replace your meat minces with our Plant Mince for a healthier swap. This is made to absorb all flavors and elevate your dishes!
A gluten-free, allium-free, high protein and 0 cholesterol option for your daily recipes.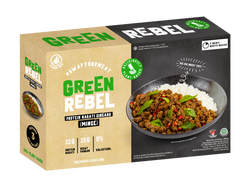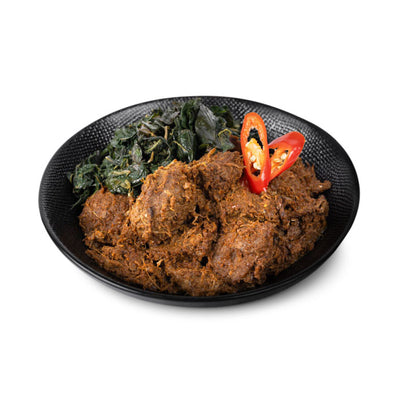 Rendang Padang
Our Rendang made Padang-style to be bolder and spicier! This is dry-style Padang Rendang compared to our OG Rendang.
Still allium free and 100% plant based.
Wholefood Protein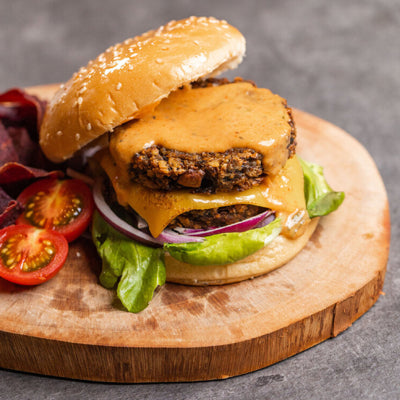 Mushroom Patty
Our long running bestseller Mushroom Patty from our early Burgreens days.
Now made with a newly improved recipe!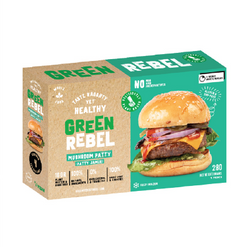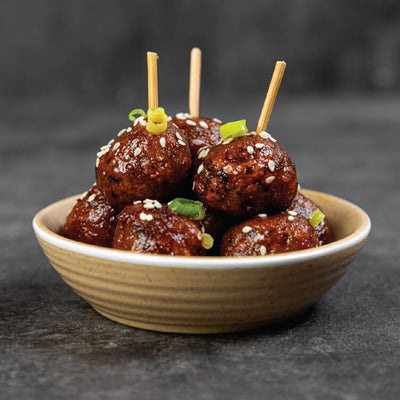 Shroom Balls
Green Rebel Shroom Balls is made with 100% natural ingredients
from plants to create the classic 'bakso jamur' with a chewy texture.
Perfect for you to include in your soups, or pan-fried with
sweet soy sauce as a snack.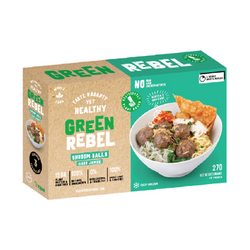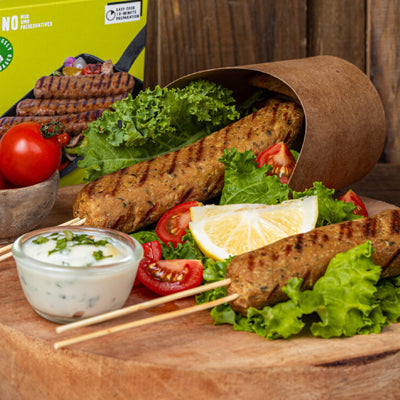 Chickpea Sausage
Grill this on your next barbecue!
Green Rebel Chickpea Sausage is packed with awesome dietary fiber from chickpea and seitan.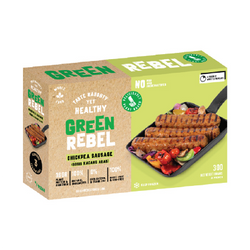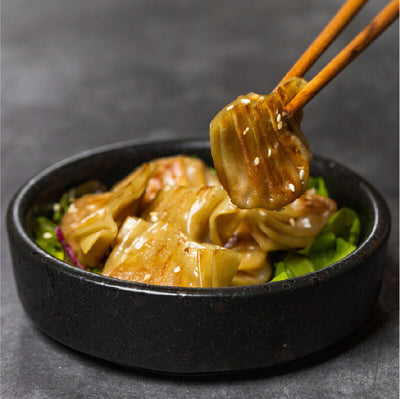 Vegan Gyoza
Bites of flavor in these little pockets of joy!
Asian style gyoza filled with veggies and soy protein to go well with any dip choice.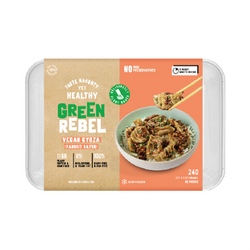 Cheeze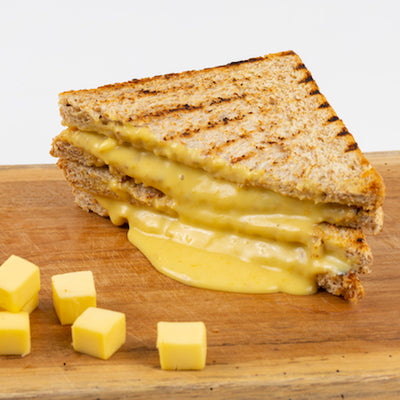 Vegan Cheeze
100% Gluten-Free, Soy-Free, & Dairy-Free!
100% Moo Friendly!
packages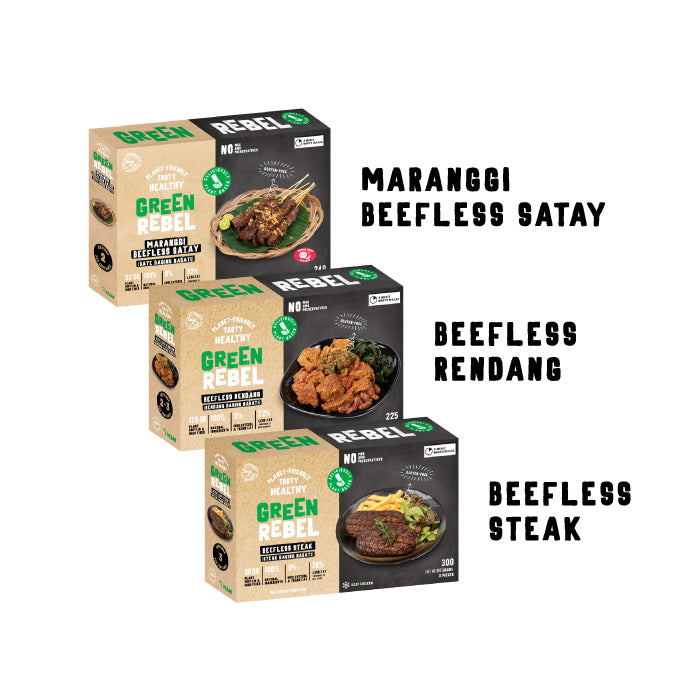 Beefless Starter Pack
Jajanan Sehat Package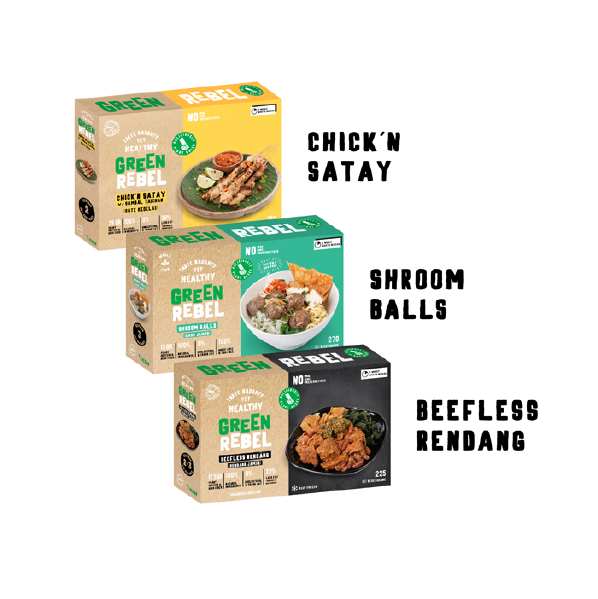 Plant-Based Starter Pack of 3